CLEANING TIP SEARCH
Find your cleaning solution below
Search the Queen's cleaning tip solution library by typing in a keyword phrase below:
HOW TO GET CANDLE WAX OUT OF ALMOST ANYTHING – Video
HOW TO GET CANDLE WAX OUT OF ALMOST ANYTHING – As seen on 3TV/Phoenix (Good Morning Arizona) – Monday, March 4, 2019 – 8:45am

View the broadcast video at the bottom of this post
REMOVING WAX FROM GLASS, QUARTZ COUNTERS, & NON-POROUS MATERIALS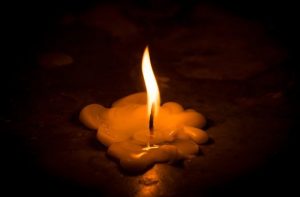 Scrape away the excess, and then apply heat with a blow dryer set to MEDIUM, wiping off the wax with an old rag or paper towel as it softens. Remove all that you can. Wash the area with hot, soapy water to remove residue.
REMOVING WAX RESIDUE FROM WOOD
Mix 1/2 cup of white distilled vinegar and 1/2 cup of water, and use a nonabrasive cloth to rub it on the table in the direction of the wood grain. Keep rearranging the cloth as wax rubs off and discolors it. Change cloths when necessary. Keep rubbing until the wax no longer discolors the rag. If there is a large amount of wax from a spill, use a dull straight edge to gently scrape it off. Use care not to damage the wood. The product De-Solv-It also is very effective on candle wax. You can use it on wood, carpet, clothes, counters, and much more.
REMOVING CANDLE WAX FROM CARPET
If you have candle wax on your carpet then you can remove it with WD-40. Spray a light coat of WD-40 on the wax, using care not to get it on other areas as best you can. I often will mask the area with paper towels to avoid over spray. Let it dry. Once dry, rub it firmly with a sponge or an old rag to remove it. Treat with carpet spotter when you are done.
OR
Let the wax dry completely so you don't do any further damage. Then, use a knife to scrape off any excess. Place a paper towel over the stain, and run an iron on the low heat setting over the paper towel. Repeat with new paper towels until all the wax is absorbed, and follow up with a carpet cleaner if needed.
WAX ON CLOTHES
Allow wax to dry and remove excess by scraping it off or by freezing the garment and snapping off the frozen wax. To remove any remaining wax, place WHITE paper towels (must not have any colored pattern) on the front and back side of the fabric and use an iron on a low, non-steam setting. Be careful not to leave the iron in one spot for too long. Goo Gone works particularly well on fabrics with candle wax on them. Be sure you remove all the excess wax you can before you use the Goo Gone™. Follow the directions on the label.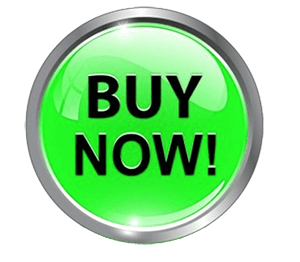 WAX ON NATURAL STONE SUCH AS TRAVERTINE
Scrape the Wax. Use a putty knife – preferably plastic- and carefully scrape up the majority of the wax.
Apply heat by putting down an old towel or brown paper bag and run a heated iron over the area.
If the stain is still there, buy a commercial wax remover such as De-Solv-It. This works very well on candle wax. Be sure to read and follow the directions for the surface you are working on. You can also try rubbing alcohol or acetone. Always test any product in an inconspicuous area first.
REMOVING OLD CANDLE LEFTOVERS AND WAX FROM THE GLASS CONTAINER
First, use a knife to pry the candle and any chunks of wax out of the jar. Scrape away excess wax, and remove the wick collar (the metal end of the wick). When the jar is relatively clean, put it in the microwave for about 20 seconds, and then wipe away any melted wax with a paper towel. You can use D-Solv-It or Goo Gone to remove remaining residue. Now the container can be repurposed.
Watch the broadcast video