Description
LIFETIME WARRANTY & FREE SHIPPING! The MR-750 Ottimo is the ultimate in steam cleaning for heavy-duty home use or light-duty commercial use. Watch the videos on how MANY uses this steamer can be used for:
General uses for the Steamer

Use the steamer to kill BED BUGS
Don't let the small size fool you, the Ottimo is designed to be used in extreme-duty residential and entry-level commercial applications. Designed to fill the gap between light-duty residential and heavy-duty commercial machines, the Ottimo packs all the features you need into a small lightweight machine. Lightweight, easy to move and easy to store, the Ottimo utilizes a powerful 75 psi max steam pressure and the largest boiler tank available. The Ottimo features a working time of up to 3 hours on a single tank, ensuring the Ottimo can handle any job.
The Ottimo is constructed from commercial-grade, powder-coated steel and features a class leading 4ltr stainless steel boiler, 1600 watt heater, dual thermoset operation, 75 psi max steam output pressure, and the best selection of included and optional accessories available. All of this makes the Ottimo the ultimate steamer available for your home or small business.
Ottimo, which means "Ultimate" in Italian, perfectly describes the performance and power of the MR-750 Ottimo. Years of development and customer feedback went into the development of the Ottimo to bring commercial power to a machine in a small light package.
Built for a lifetime of use, the MR-750 Ottimo is backed by superior customer service and the exclusive Vapamore Lifetime Warranty.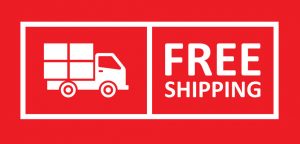 BONUS items INCLUDED inside the box (Exclusively from Queen of Clean):
2 large high quality red Micro Fiber cloths
1 Queen of Clean Apron
1 (set of 4) Bed Bug Finder product
The Benefits of Cleaning with Steam
Steam has countless uses as an effective green and chemical free way to clean, disinfect, deodorize and much more. No more using poison or toxic chemicals, steam cleans and disinfects using only water and heat.The following are just a few examples of the limitless uses of steam cleaning. See the product videos for use demonstrations and ideas here.
HOUSEHOLD:
Disinfect chemical free surfaces in the kitchen and bathroom. Clean ovens, grills, appliances, sinks, facets, showers, toilets, mirrors, tile, baby and pet toys, stains on carpets and upholstery, grout, hard surface floors such as wood, stone and vinyl, defrosting freezers, garage floors and windows. Uses outside of the home such as BBQ grill, patio furniture, garage and automotive, motorcycle, RV, boat and small ATV recreation vehicles.
CONSTRUCTION SITES:
Remodeling such as removing wall paper, vinyl and paper stickers, fire clean up, stain removal, graffiti, ink, and general site cleaning, equipment cleaning.
FLOOD AND FIRE RESTORATION:
General site cleaning, mold and mildew removal, stain and equipment cleaning.
ALLERGY CONTROL:
Kill allergens such as dust mites, spores, mold and mildew chemical free.
AUTOMOTIVE, MOTORCYCLE, BOAT, RV:
Detailing including interior stain removal, exterior, wheels, brake dust, engine compartment, etc. Auto shop uses such as grease removal, engine and parts cleaning, flushing, etc.
PEST CONTROL, BED BUGS:
Kill bed bugs, dust mites, and other pests chemical free. See the bed bug videos and treatment pages for details and use.
GROUT CLEANING:
Cleans grout lines on tile and stone floors, showers and enclosures.
HOSPITALITY, RESTAURANT, COMMERCIAL KITCHENS:
Clean ovens, cook surfaces, cutting boards, exhaust hood filters, carpet freshening and stain removal, defrosting freezers, grills, sanitizing and degrease equipment, odor control, bathrooms, floors, walls, furniture, air vents, and hundreds of other uses.
GUM REMOVAL:
Steam away gum on side walks, walk ways, tile, cement and other surfaces.
PET CARE AT HOME:
Clean pet cages, bedding, crates and toys chemical free along with cleaning floors in your home so pets wont ingest chemical cleaners from surfaces and their paws.
ANIMAL CARE FACILITIES:
Use for cleaning pet pens, crates, cages, veterinarian offices, and all around chemical free cleaning.
HOSPITALS AND CARE FACILITIES:
Use in bathrooms fixtures and showers, floors, furniture, drapery, hand rails, air vents, wheelchairs, Bedding, equipment, food trays and carts, pest control, bed bugs, dust mites, allergens, and hundreds of other Chemical free cleaning uses.
SPORTING GOODS:
Bikes, ATV's, motorcycles, riding gear, golf clubs, work out equipment and any sporting gear.
JEWELRY:
Steam clean rings, chains, watches and other jewelry.
FOOD PROCESSING:
Mixers, ovens, grills, tables, cutting boards, exhaust hood filters, floors and walls, defrosting freezers, sanitizing and degrease, equipment and repair and maintenance,
AIR CONDITIONING AND HEATING:
Sanitizing and cleaning refrigeration equipment, HVAC coils etc.
Includes:
1 X Steam Gun And Hose

2 X Extension Tubes

1 X Floor Head Smooth Surface

1 X Micro Fiber Floor Pad

1 X Large Elbow Adapter

1 X Detail Jet Tool

1 X Bed Bug / Clothes Steamer

1 X Small Cotton Covers

1 X Funnel

1 X Measuring Cup

1 X Accessory Tool Adapter

1 X Scraper Tool

1 X Angle Jet Tip

1 X Nylon Brush Grout

1 X Nylon Brush Medium

1 X Nylon Brush Large

1 X Brass Brush Small

1 X Brass Brush Large

1 X Horse Hair Brush Small

1 X Horse Hair Brush Large

1 X Stainless Brush Large

1 X Water Level Dipstick

1 X Extra O-Rings

1 X Accessory Storage Bag
POWER SUPPLY: 120 V 60 HZ

HEAT ELEMENT: 1600 W – 13 AMP

STEAM PRESSURE: 5.2 BAR – 75 PSI MAX

BOILER TEMP: 150 C – 302 F

BOILER SIZE: 4 L – 1 GAL.

FILL CAPACITY: 2.8 L – .73 GAL

STEAM TIME: 3 HOURS MAX

TIP TEMP: 140 C – 284 F PEAK

HEATING TIME FULL: 20 MIN

STEAM HOSE LENGTH: 2.5 M – 8 FT

POWER CORD LENGTH: 4.5 M – 15 FT

WEIGHT, 9.0KG – 20 LB

LIFETIME WARRANTY

UPC: 860390000062