Description
Watch the video introduction for the BED BEG FINDER
Each Bed Bug Finder package comes with FOUR (4) individual Bed Bug Finder units, as shown in the product images.
Purchase multiple sets for your home and travel. I recommend to purchase at least 3 sets. Once for each bedroom in your home. Also, you will save up to 33% off when purchasing 3 or more sets. Your price will drop to under $10 per set!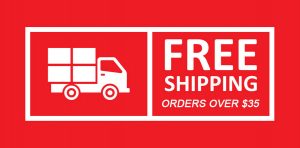 > Buy 3 and only PAY for TWO (basically you get ONE FREE!) – Save 33%!
*To receive your FREE unit, select a quantity of 3 in the shopping cart.

> Buy 4 or more – Bed Bug Finder will be discounted to UNDER $10 each!
Once opened, Bed Bug Finders will last for up to 90 DAYS.
Replace every 90 days! Join our quarterly subscription option to receive a new set, automatically, every 90 days. Coming soon.

Important Product Information:
After placing an order you have 60 minutes to cancel that order. To do so, contact us immediately at Sales@QueenOfClean.com. After that, the order will already be in packing and shipping and we will be unable to cancel it.
"Queen of Clean" brand products can be returned, unopened and unused. If opened or used they CANNOT be returned. Non-Queen of Clean branded products (i.e. Vapamore Steamers, etc.), CANNOT be returned once used.
Any items returned will be at customer expense. Shipping will not be refunded or reimbursed. The cost of the unused/unopened product will be refunded once received and inspected (allow up to 10 days to process the refund).
Any questions? Email us: Sales@QueenOfClean.com